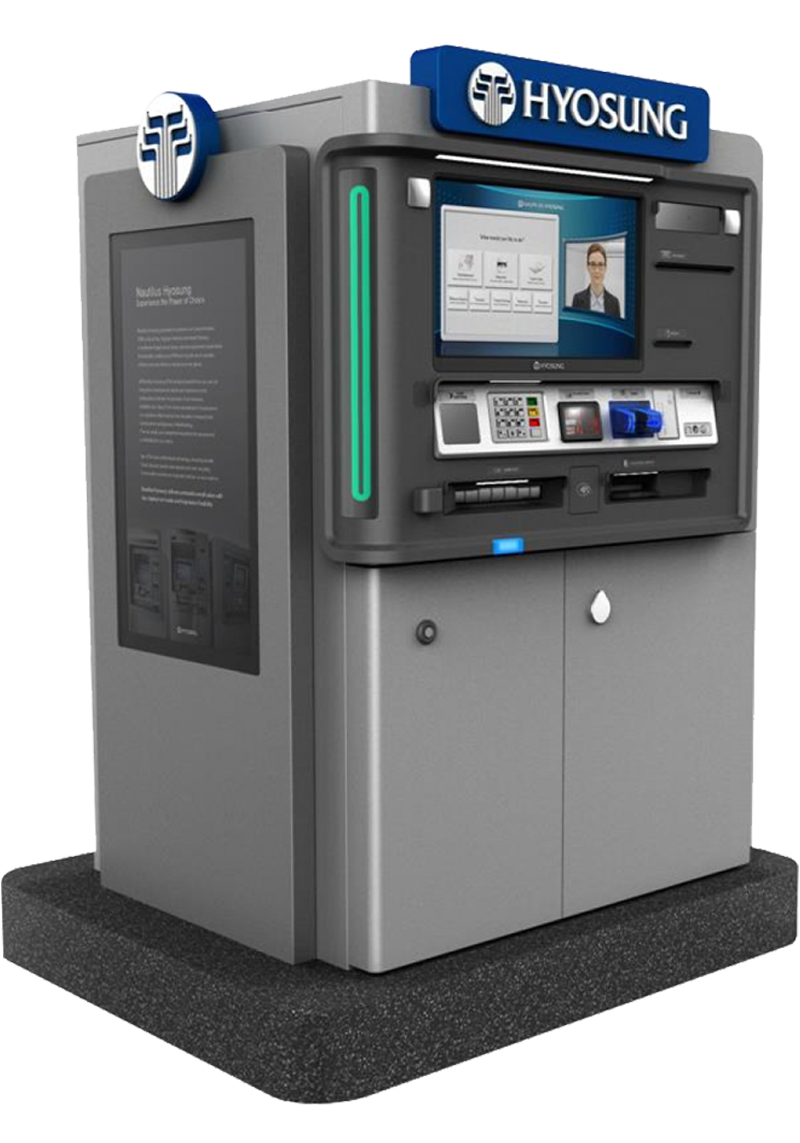 Nautilus Hyosung MX7800i New Branch Solutions
Financial Institutions are fundamentally changing the way consumers are served, and Hyosung is the ideal partner to deliver the tools and expertise for driving this change. Hyosung Branch Transformation solutions have been designed to facilitate the seamless migration of transactions from the teller line to self-service. Complementing the extensive range of offers Hyosung delivers inside the branch, the MX7800i extends the reach of transformative solutions to the drive-thru lanes and to other remote exterior locations. The MX7800i is a multi-function, free-standing island terminal, which is much more than a simple ATM. Standard features and state-of-the art software enable consumers to perform autonomously traditional ATM functions and many teller transactions typically delivered in the branch drive-thru. And, more complex activities are completed at this terminal with the use of powerful, on-demand remote video assistance. Video solutions from Hyosung coupled with innovative integrated software, provide the latest in branch transaction automation through the self-service channel.
Innovation
Flexible support for delivering transactions through self-service or with the support of video agents
A footprint that enables placement in the area/space currently inhabited by a traditional ATM or pneumatic system
A user interface specifically adapted to accommodate a wide range of drive-thru teller transactions
A 21" screen that enables intuitive self-service interaction and the highest quality video banking experience in the industry
Functionality
The MX7800I provides for the delivery of an unparalleled range of transactions when deployed in conjunction with Nautilus Hyosung's innovate integrated software approaches, and powerful video assistance solutions
The hardware is enabled for supporting a wide range of transactions typically delivered in the drive-thru
Innovative design and the use of Hyosung manufactured core technologies allows for fast, easy replenishment
Capacity
High capacity cash dispense capability and the ability to support large mixed media deposits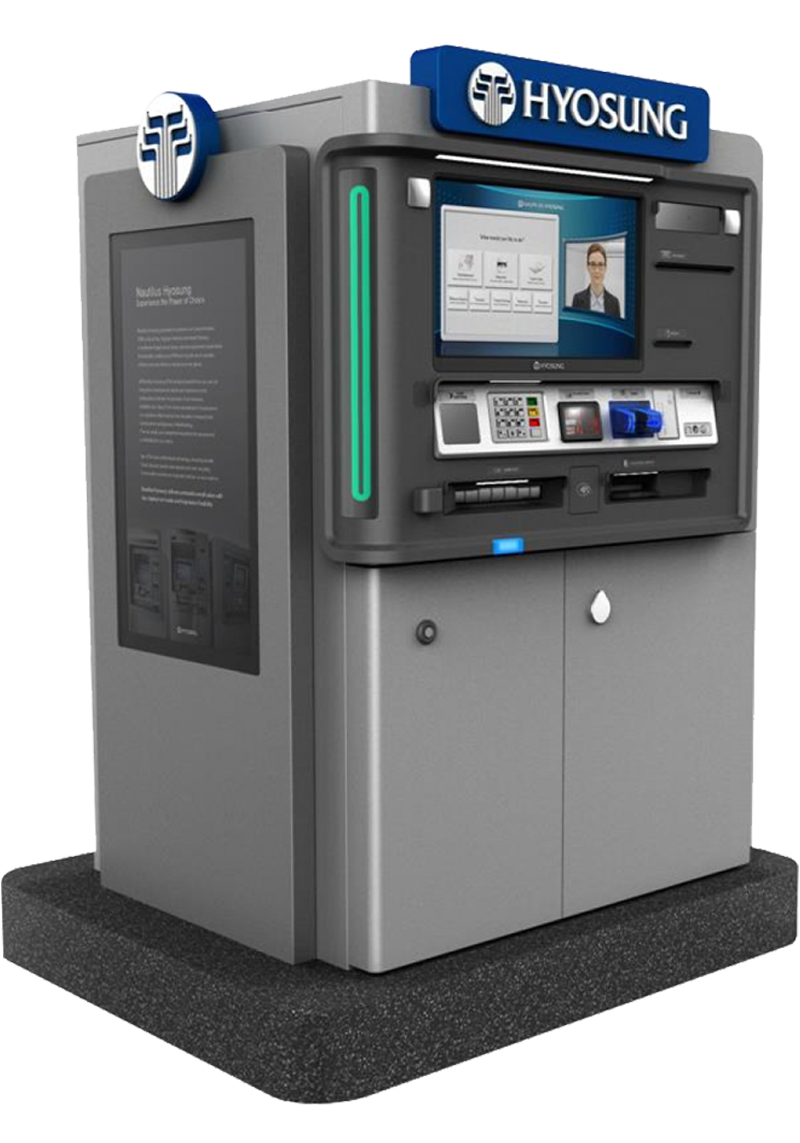 Call ABS Money Services Today 1-800-227-5700
Learn how we can save you money on your next equipment contract.
Call ABS Money Services
Today 1-800-227-5700
Learn how we can save you money on your next equipment contract.
"Debbi and Ernie at ABS are a pleasure to work with. They are extremely responsive to all of our needs, and always get back to us quickly when we need them!"
JASON W.
JDS
© 2020 ABS Money Systems. All Rights Reserved.