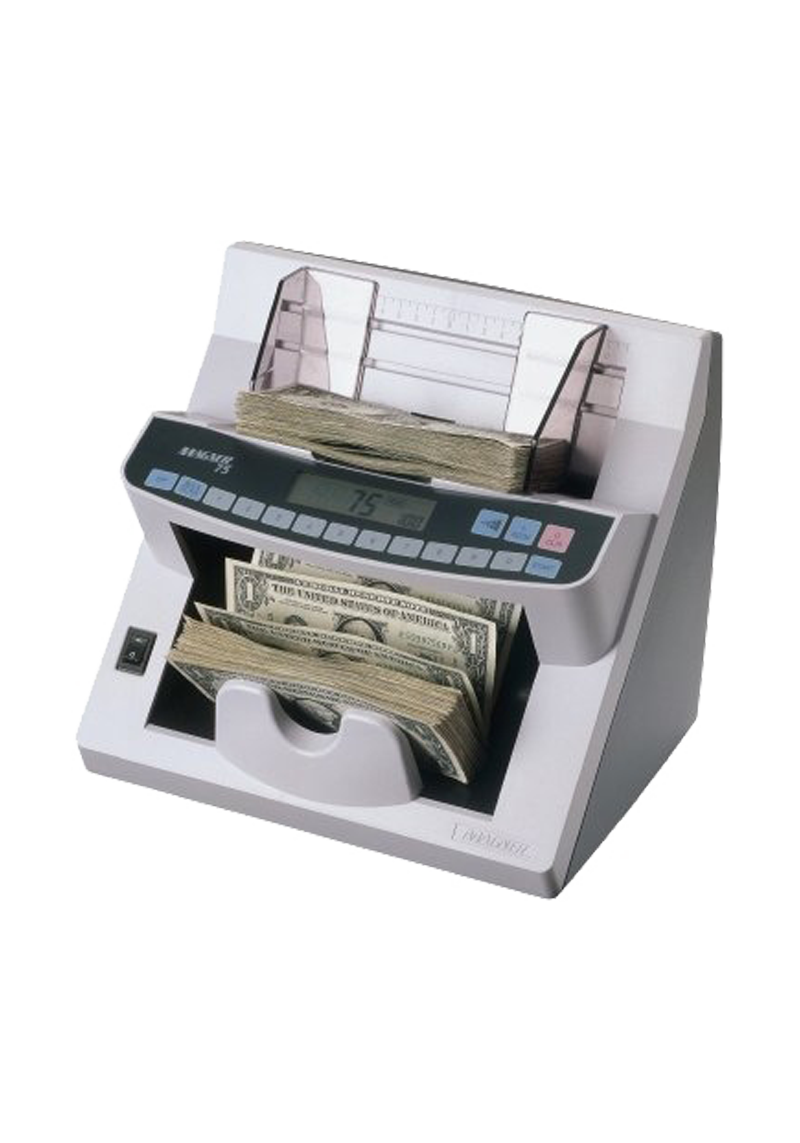 Magner Model 75 Series Currency Counter
The 75 Series offers the technology, performance, and productivity you expect from Magner – the global leader in table-top currency counters. With a wide range of features and options, the 75 Series is also designed for rugged reliability, even in the most demanding applications. In addition to accurate high speed processing and simplicity of operation, the 75 Series also provides optional currency value extension as well as advanced currency authentication and counterfeit detection capabilities.
The "V" Models are capable of extending the dollar value of currency denominations and tracking totals at the denomination, batch, and grand total levels. Equipped with an optional printer, the 75V provides a detailed audit trail for improved control of cash counting and balancing operations.
Our Currency Counters have evolved from years of experience and are backed by unmatched support through our network of Magner Authorized Distributors.
Additional Information
Counting Speed 600, 1200, 1500 notes per minute (selectable)
Display Type: LCD
3 digit batch display
4 digit count display
Document Size Limits
1.97″ x 3.54″ to 3.94″ x 7.28″
50 mm x 90 mm to 100 mm x 185 mm
Hopper Capacity 500 circulated notes
Stacker Capacity 150 circulated notes
Batching Variable 1 to 999
Error Detection Double, chain, half-note, jam, hopper jam, short count, open door, note in stacker
Counterfeit Detection (optional)
Dual-head, dual threshold magnetic detection
Ultraviolet detection
Document Feed Mechanism Friction, intermittent roller type
10.04″ (H) x 11.02″ (W) x 9.06′ (D)
255 mm (H) x 280 mm (W) x 230 mm(D)
Net Weight 15.50 lbs. (7.03 kg.)
Power Source 120V 60Hz/230V 50Hz
Power Consumption 70W (average)
Operating Temperature Limits +32° F to +104° F (0° C to 40° C)
Density Setting Adjustable, 5 levels
Connection RS232 interface
Options Supplies
External display Magner Money Counter Duster
Counterfeit detection Magner Currency Counter Cleaning Cards
Specifications are subject to change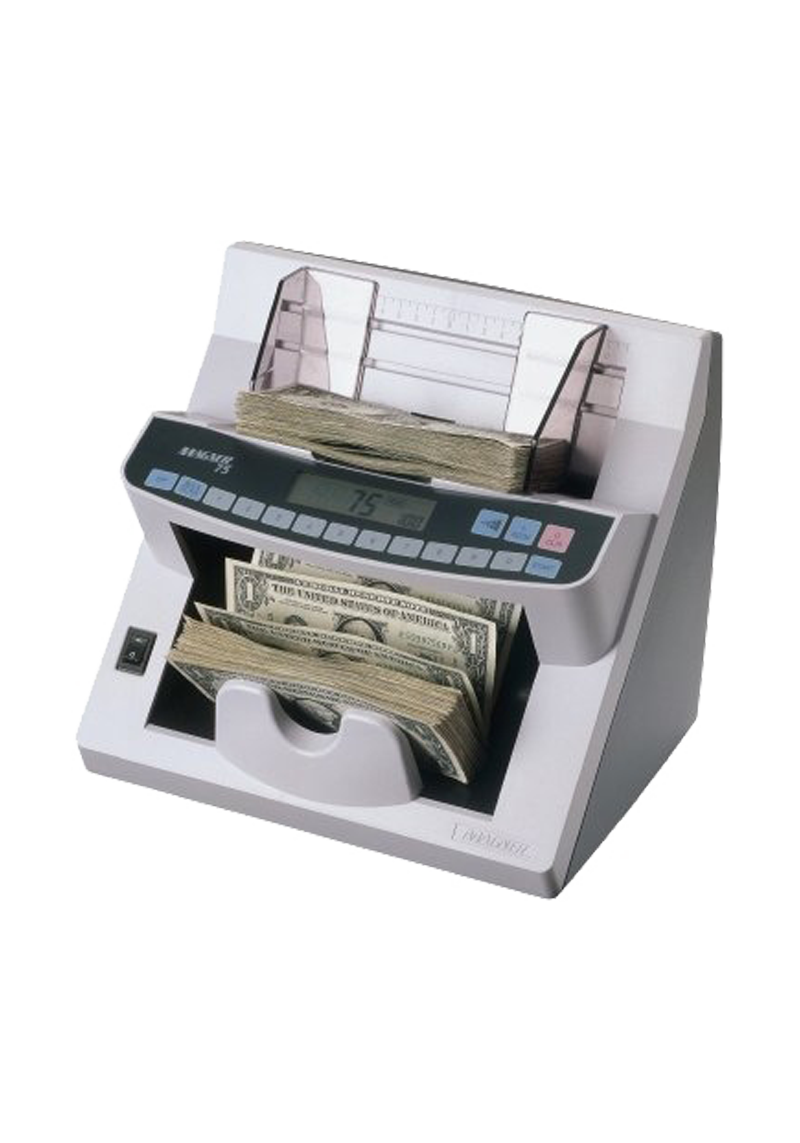 Call ABS Money Services Today 1-800-227-5700
Learn how we can save you money on your next equipment contract.
Call ABS Money Services
Today 1-800-227-5700
Learn how we can save you money on your next equipment contract.
"Debbi and Ernie at ABS are a pleasure to work with. They are extremely responsive to all of our needs, and always get back to us quickly when we need them!"
JASON W.
JDS
© 2023 ABS Money Systems. All Rights Reserved.